Contact Us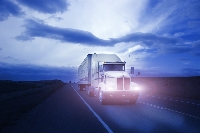 If you require a replacement Student ID card or a Transcript, please complete the information on the Student ID Card and Transcript request page.
Our Mailing Address
International Brotherhood of Teamsters
Safety and Health Department
25 Louisiana Ave, NW
Washington, DC 20001
When communicating with the IBT, please be sure to include a return address so that a reply can be made. Also include your local union number, if applicable.
The IBT Shipping Department will not accept packages/letters from non-union carriers. Such mail will be refused and returned to sender. Acceptable carriers are United Parcel Service (UPS) and the United States Postal Service.
Our Hours of Operation
9 AM - 5 PM Monday thru Friday
Our Phone Numbers
Phone: (202) 624 - 6963
Fax: (202) 624 - 8740
Email Form